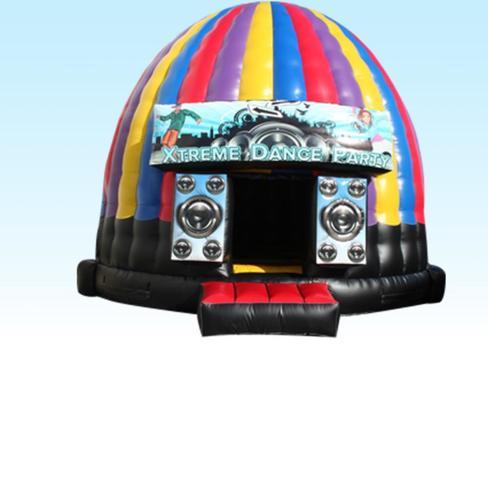 Disco Dome
Actual Size: 20L x 24W x 18H





$235.00

Please call to reserve this item.

Pull out your best dance moves because our inflatable disco dome is like nothing you have ever seen before. This bounce house includes strobe and LED lights, along with a speaker that will bring the party right to your doorstep. Hooks up to USB, iPod, iPhone, etc.
(PLEASE NOTE IF RAIN IS IN THE FORCAST THIS BOUNCER CAN NOT BE SET UP DUE TO POSSIBLE DAMAGE TO ELECTRONIC DEVICES)